I have to admit to having a weakness for images that combine violence, industry, and art.
For example: Shirin Neshat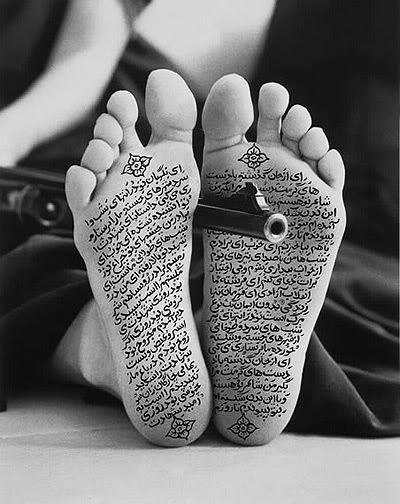 Her use of the Koran, women, and guns makes such an indeniably disturbing commentary on war's influence on women. She doesn't seem to have a website but google her work and you'll be amazed by the images she creates. (They're not all with guns). These images posted are from long ago and they were amongst some of the first images that really spoke to me as I became aware of photography.
Chris Jordan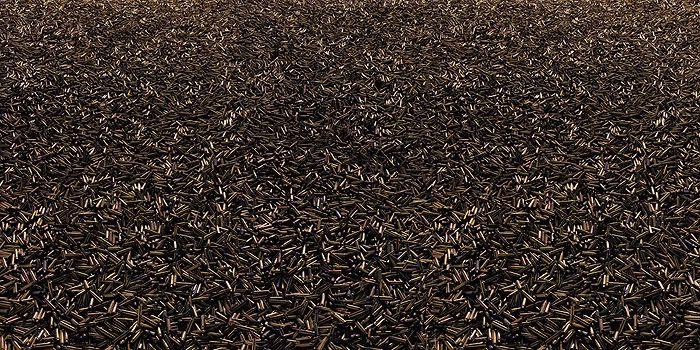 Spent Bullet Casings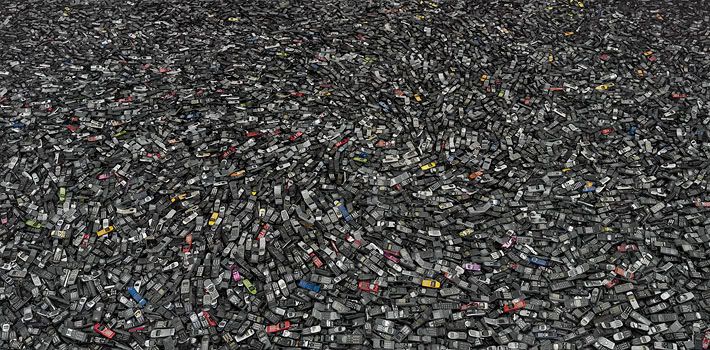 Used Cell Phones #2
A new discovery, these pictures make you want to think twice about throwing things out so quickly! I love how he builds on the body of images created by photographers like
Edward Burtynsky
:
Nickel Tailings